(日本語) デンマーク再訪
Saturday April 30th, 2022
Elderflower Champagne
15 sprigs of fresh elderflower 2L boiled water 6L water 1kg sugar 3 lemons, peel sliced off in strips
Rosemary Preservation
I harvested a lot of Rosemary. I wanted to use them as much as possible. But it is also, trouble some to remove fine leaves each time of cooking. So I tried canning it with olive oil.In this video, it seems that I cut small amount of rosemary but actually I did it many times and huge amount of Rosemary fit in the glass jar.
Elderflower champagne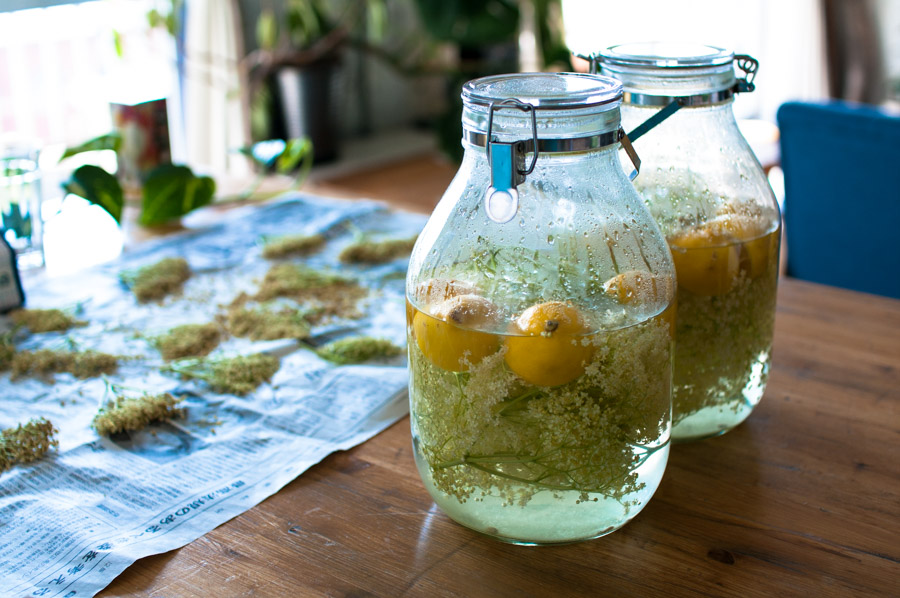 We are making the elderflower champane, it will be ready in one week. Ingredients elderflower heads 10heads suger 800g lemon 4 hot water2L(for dissolve sugar)+water 3L vinegar 2tbl
Making miso at home
Wednesday December 20th, 2017
MISO PROJECT
Tuesday November 14th, 2017
いちごジャムラベル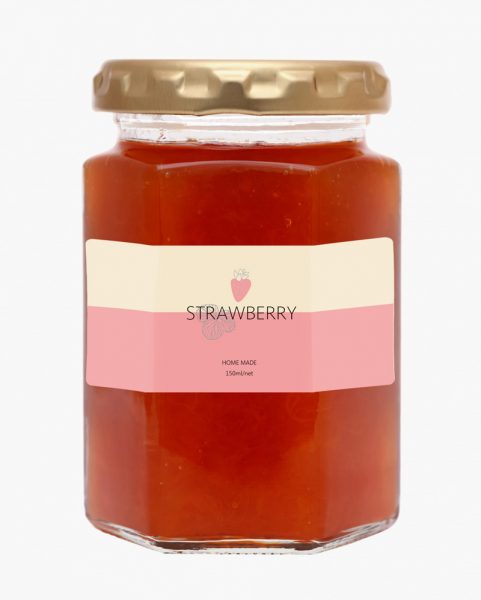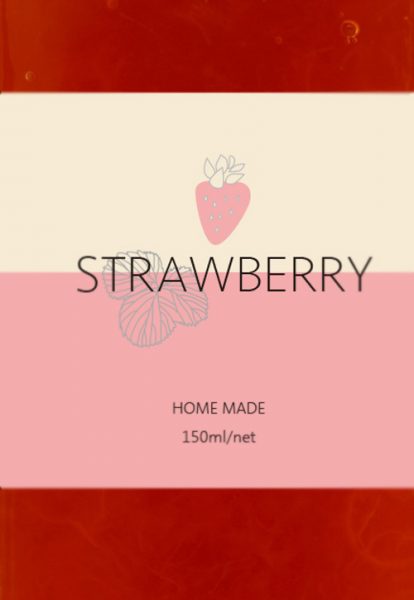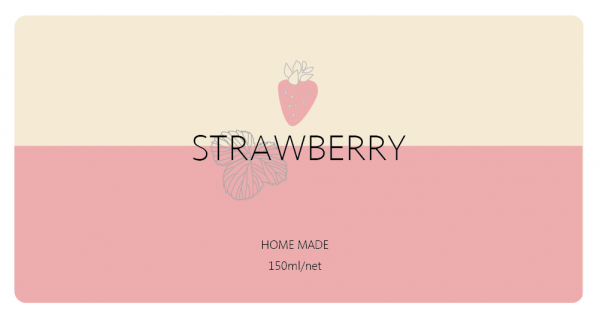 Label for strawberry jam, using the commercial label which you can print out at home.
アップルサイダービネガーラベル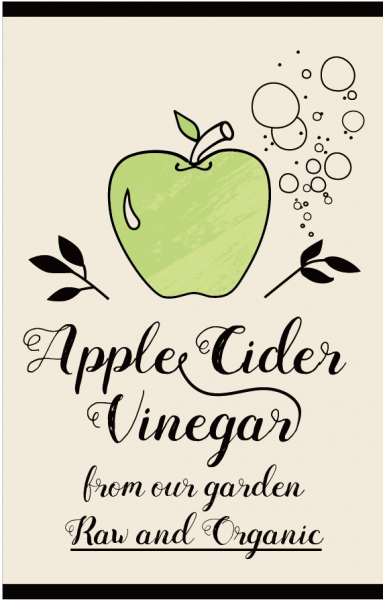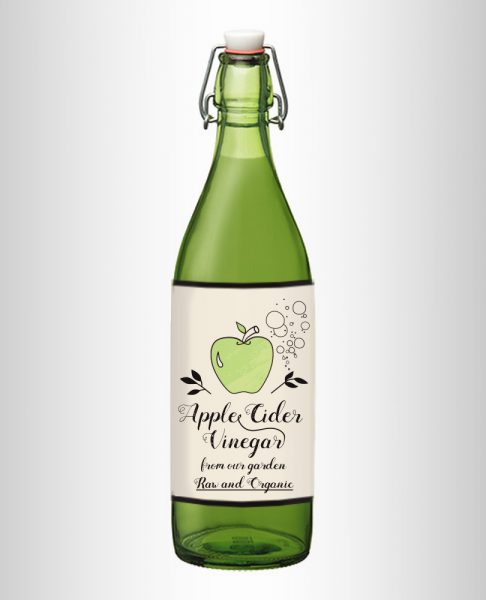 Here is the apple cider vinegar's label for trial.
手作りいちごジャムラベル
Thursday April 27th, 2017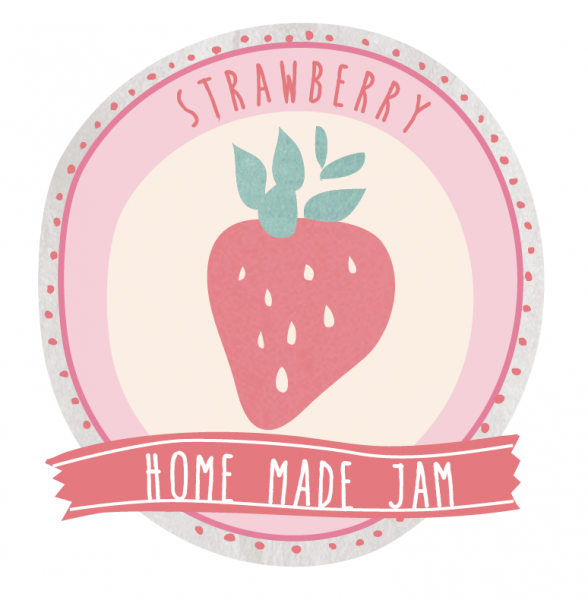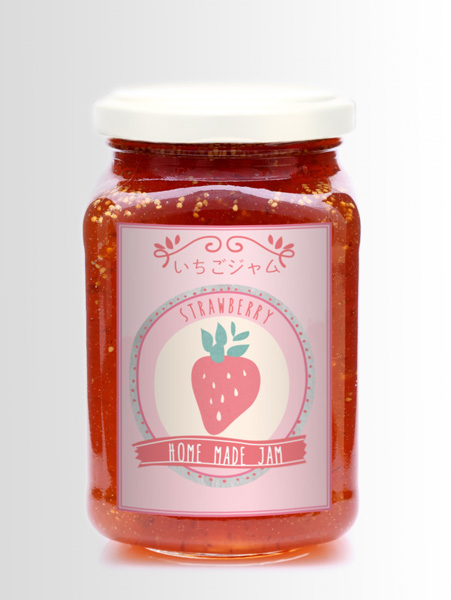 みそ作りワークショップ
Wednesday April 26th, 2017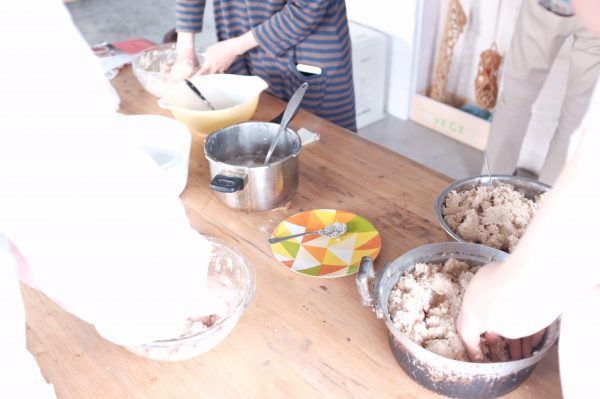 Photo by Kaori Emori
We've took place Miso Workshop we already hold in Denmark last winter in Japan. Starting from explanation of Miso, then making Miso. After making miso we tasted Miso and tamari-soysauce which we prepared year before last. Participant brought back their own Miso, will watch the process of fermentation. We are looking forward to taste them.
久々のライ麦パン
Friday October 21st, 2016
ライ麦パンといっても25%くらいで。 フォルサワーを使っているので香りがいいはず。そのため副材料などは入れずに粉だけで作ってみました。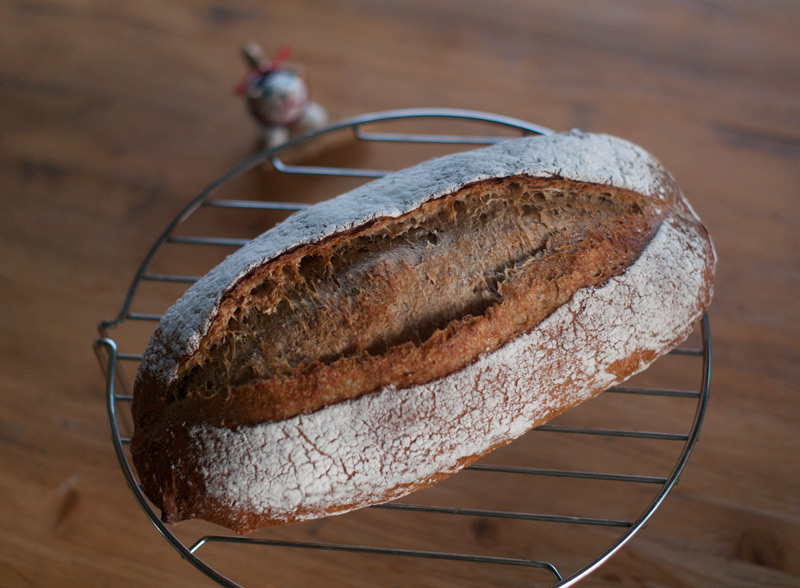 ちらし寿司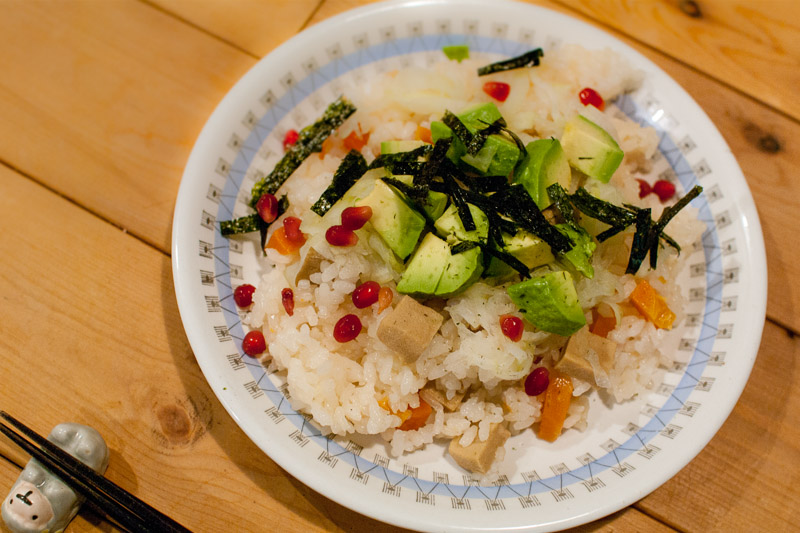 Today is Hinamaturi. Hinamaturi is the Girls' Festival on March 3, and we wish girls happiness in this day. And there is some special food to eat. I made the one of them, Chirashi-Sushi! Chirashi-Sushi (vegetarian,vegan OK.) ●ingredients rice (prepared for sushi) freeze-dried Tofu and carrot(cooked with mirin(sweetening and soya sauce) ●topping white radish(pickle in vinegar) avocato pomegranate