スペインの旅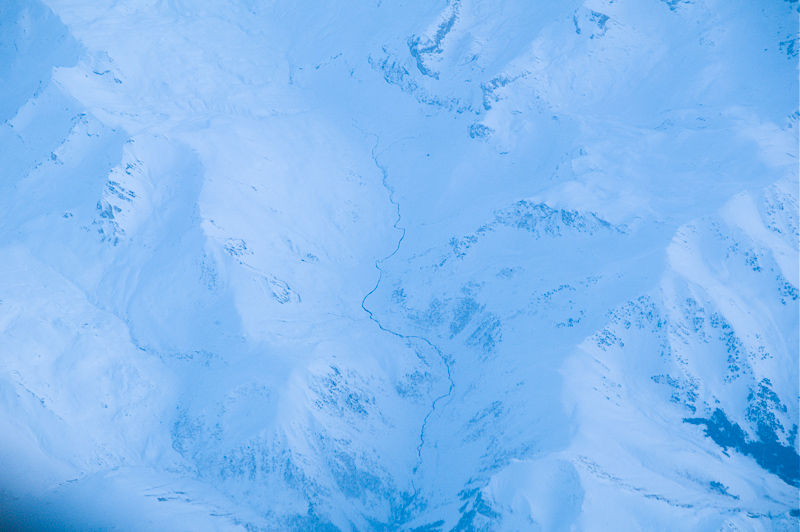 (photo from plane, border maybe between Spain and France)   -term- From 29th Jan. to 27th Feb.2014 -route- Haneda[Tokyo]—-(Dubai for transit)—-Madrid[Spain]—-Granada—-Maraga—-Barcelona—- Santiago de Compostela—-Vilagarcia de Arousa(Monica's Place)—-A Coruña(Eva&Ana's place) —-Madrid—-(Dubai for transit)—-Haneda
Posts from Spain Trip
ソーラーパネル付き住宅2番地
Saturday March 15th, 2014
New residential area of Granada. In the residential area of the original Roma, Sacromonte district in the depths of the Albaicin is a house of half-cave using the slope. It shows one of the most new housing, not rely on the lifeline with a small solar panel. Digging in the cave one pickaxe, a new resident of the Gentiles or Roma, has created a pretty small house. The residents are delinquent taxes or no obligation to pay.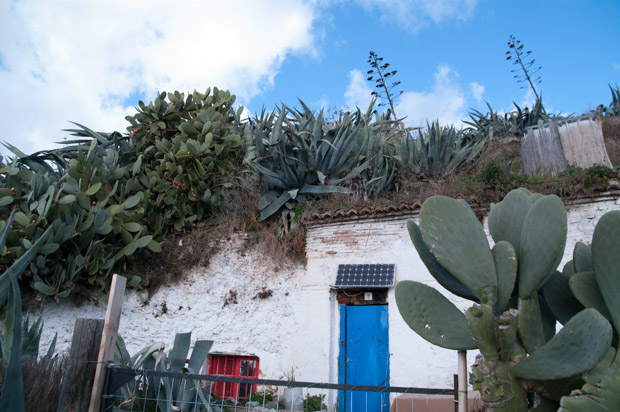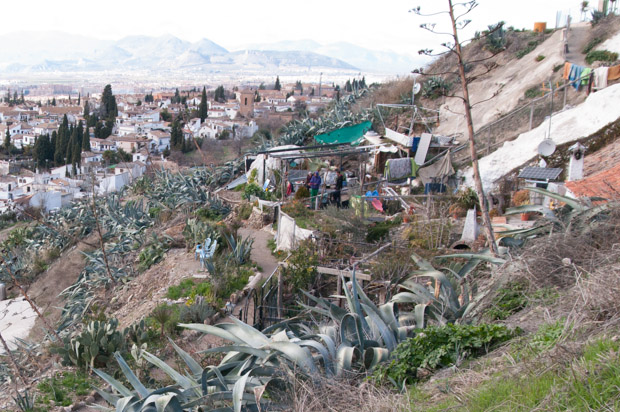 In adittion there is a height in the other side of the hill. And there is a huge car space. But there are only tree cars parking. They are travelers from Germany and France. They are hanging clothing on a string appreciating sunny day after a couple of rainy day.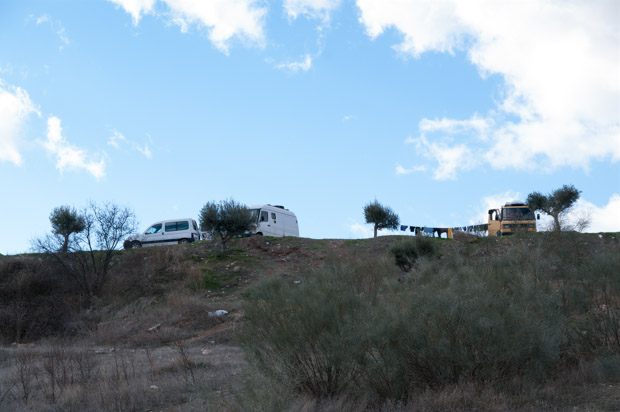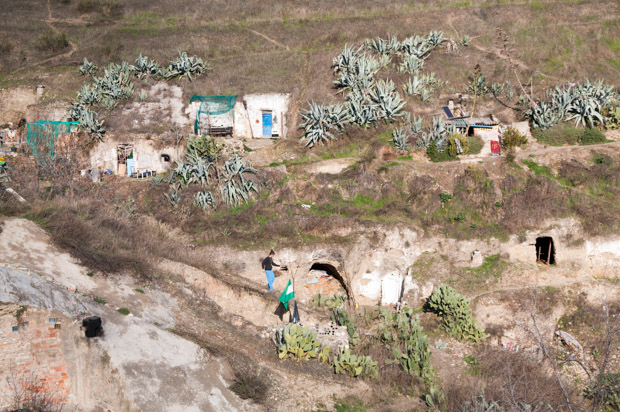 2ヶ月ぶりの晴れ日 | サンチャゴデコンポステーラ
Santiago de Compostela is a small town well known for Camino. Camino is a pilgrimage in Spanish. Santiago de Compostela is the goal of pilgrim path. Santiago is in Galicia area it rains a lot during a winter. It's not only the winter it rains a lot except summer. Because of lots of rain, in Galicia area, greens are super beautiful !! ( I had misunderstood if rains lot, it's dark, so less greens I could see. but it's wrong.) We stayed 2 night at Satiago de Compostela and I heard it had been rain for 2 month, but we are lucky to get blue sky at last day. And it must be so nice for pilgrims after walking long way(sometimes they even get snow in a middle of pilgrim.) God bless! Anyway I love the color of Galician green. Grasses,moss,lichen covered the ground, tree, building. So many variety of green and it looks vivid.
Siboney SPAIN2014
A great cafe in A coruna which we found after long searching walk… Looking forward to visit again!
http://www.cafesiboney.com
マラガからバルセロナへ
Wednesday February 12th, 2014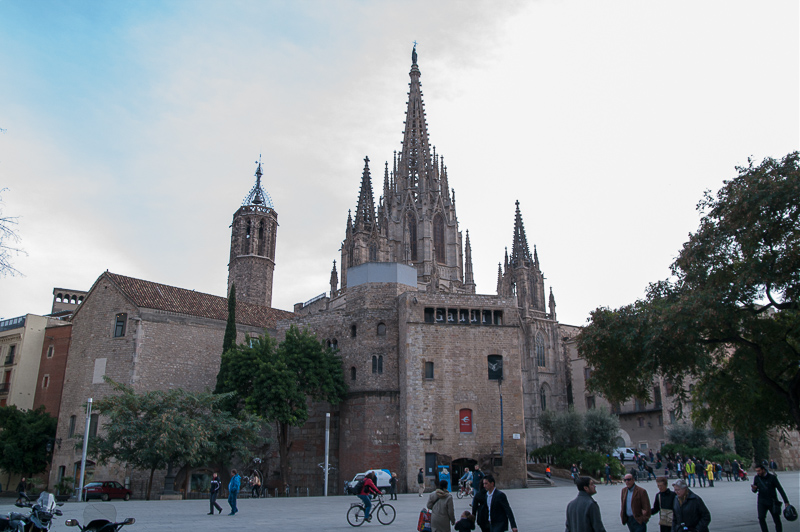 Barcelona Cathedral -travel note transportation ・Málaga central to Malaga airport – we walked to the metro station"Guadalmedina", then took metro to aeropuertos(airport). ・Barcelona airport(T2) to city center – We took local bus(TMB buses line 46)next to Shuttlebus call Aerobus(blue color) /€ 5.90. It takes about 30min/€2.15. We could arrive "Plaça Espanya". Near the bus stop you can see Metro station. ・metro and bus ticket in Barcelona: Ticket T-10 (multipersonal/zone1)/10.30€,you can share ticket and change metro and bus up to 3 times within 1h30min. It is one card, when you want to share the ticket with your friend, once enter the gate and hand it to your friend over the gate! Single ticket is 2.15€.