my summer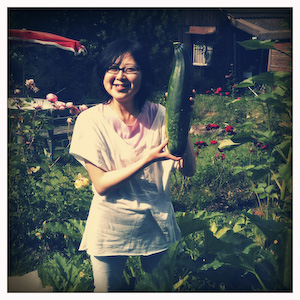 I came back with smile. But I still feel like I'm keep on traveling. Actually, I will go to Tokyo, MInakami, and Osaka within this month. (Photo by Giovanni)
Finally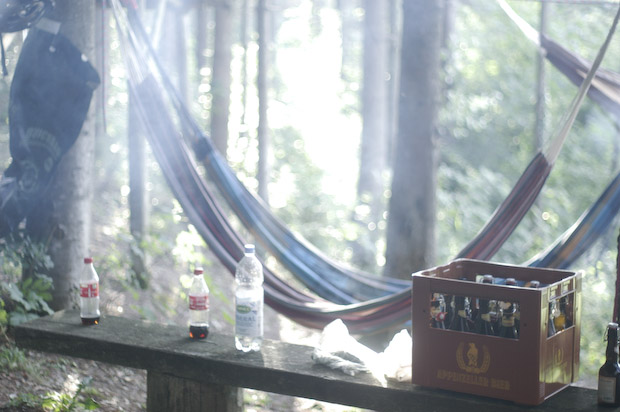 Dream becomes memory
Oh yeah, dream has become memory. We don't need to worry.
Müesli
ミューズリー スイスに来て、朝飯はいつもミューズリー。ミューズリーはシリアルの一種で、オーツ(大麦)にナッツやドライフルーツがミックスされていて、コンフレークのようにミルクやヨーグルトをかけていただきます。 ミューズリーを食べる習慣はヨーロッパを多く旅したことのあるパートナーからの アイディア。日本でもちょくちょく食べている。ミューズリーはスイスで生まれたものらしい。 さて、スイスのミューズリーの価格。スーパーのオリジナルのミューズリー、日本で言うところのイオンのSavingとかそいうシリーズにあたるもので、オーツにナッツや干しぶどう、コーンフレークが少々はいったプレーンなものが、1K、2.5CHF(250円弱)、クランチ(砂糖やハチミツで固めてあるオーツが入ったもの)タイプで、1K 3.5CHF(350円弱)。日本の相場は1円/gだと特価の値段。 つまり1k 10CHF(1,000円)。 スイスではパンより安く食べられるし、スイスのパンは私はイマイチなので、毎朝ミューズリー。 ドイツに行くとミューズリーはちょっと高い。1K 4EUR (450円)逆にパンの方が安い。 そしてパンがとてもおいしい。ずっしりした、ドイツパンが好きなので。 ドイツでは朝食はパン。スイスではミューズリー。これにいずれもフルーツで朝飯はきまりです。 Müesli I eat Müesli at every morning in Swiss. Müesli is a kind of cereal made by oats ,nuts, dry fruits. And you can eat with milk and yogurt like cornflake. I've started eating it since my partner told me, he have traveled Europe lots. We eat often in Japan also. I heard Müesli was born in Swiss originally. So, about the price, the 1k package of the Müesli , supermarket original one, plane Müesli is 2.5CHF/1K,and Crunch thing is 3.5CHF/1K. The average of Müesli selling in Japan is 1yen/1g, it means 100CHF/1K. But in Swiss, Müesli is cheaper than bread. And I don't like so much bread in Swiss, so every break fast, I will go for Müesli. About German, Müesli is little bit expensive. 4EUR/1K, on the other hand bread is cheep. It's opposite. And the German bread is so yamy, I prefer heavy German brown bread, so I eat bread in Germany and Müesli in Swiss. And both with fruits.
why are you vegetarian?
チューリッヒではシェアアパート(WG)に滞在しています。 シェアメイトから久しぶりに聞く質問、「何故ベジタリアンなのか?」 そう簡潔に応えるなら、動物が好きだから食べられないのです。 私の場合はそれゆえ、肉というものが食べられなくなってしまいましたが、 食べるか食べないかが重要なのではなくて、大切なのは動物や他人を思う気持ちなのです。 ベジタリアンはポーズじゃないんだ。 ベジの人が他人の心をちっともわかろうとしなかったら、それは本当に残念なことね。 3.11の災害で、被災地の犬や猫をレスキューしている人たちを見つけました。 短期、長期ボランティア、寄付を募集しています。
doog wood
I'm staying WG(shared apartment). My share mate asked me about why I'm vegetarian. Nobody haven't asked me for a long time. I cannot eat meat,If I would explain in brief, because I like animals. For this reason, It has become impossible for me to eat meat. But what is important is not whether if you eat meat or not, I think. Your hart or mercy of thinking about animal and the others is more important. To be vegetarian is not the form. It's sad to say if the vegetarian doesn't think about the others. I found some organization that rescue dogs and cats from 3.11 disaster. They invite short-term and long term volunteer and donation.
doog wood
ばらばら -apart
世界はひとつじゃない ああ、そのままばらばらのまま 世界はひとつになれない そのままどこかへいこう
世界はひとつじゃない ああ、そのまま重なりあって ぼくらはひとつになれない そのままどこかへいこう
The world is not one. Oh,It's just disconnected. The world cannot become one. The world is separated. We just go somewhere.
The world is not one. Oh, It's only overlapped together, We cannot become one. We jut go somewhere.
続きを読む
new room -Zurich again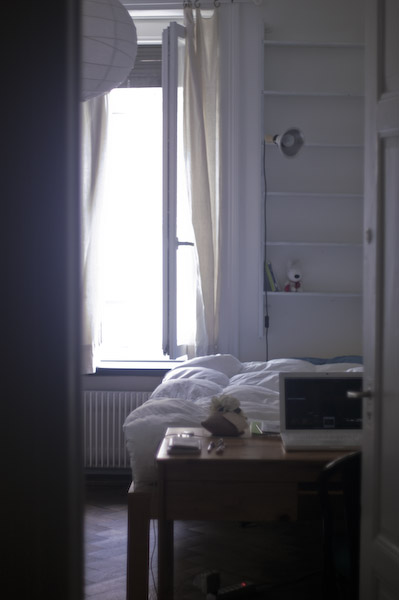 New place in Zurich is a little bit up on a hill. I have a nice view from my flat.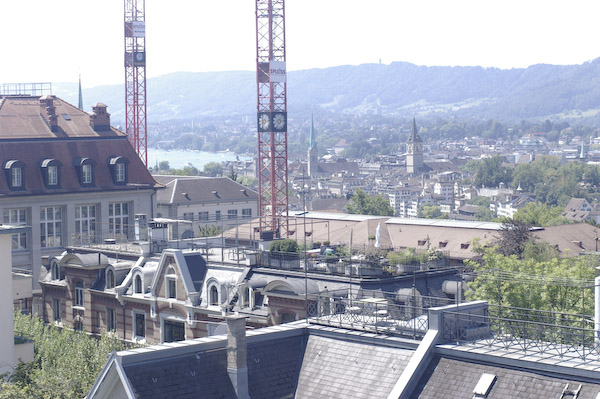 Zurich to Berlin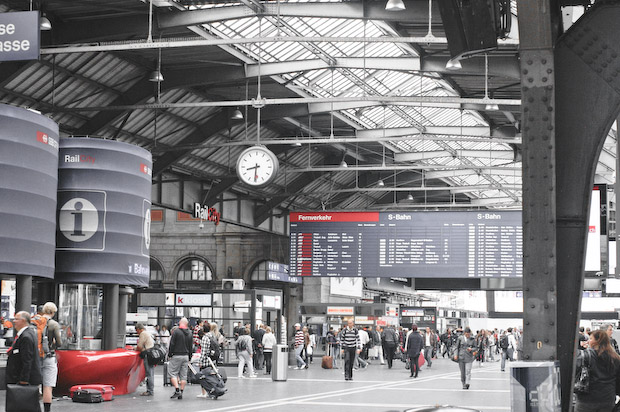 From Zurich HB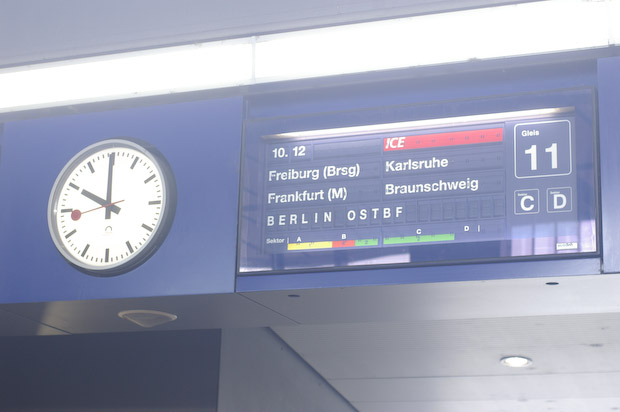 Then Basel to Berlin Time goes by and I keep on going.
Knödel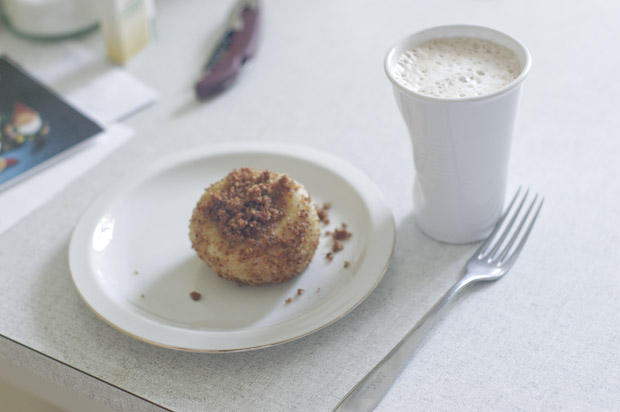 Pat-pat grilled the Knöde, Austrian traditional sweets. Knödel,the dough is made by wheat flour and boiled potato, inside is a fresh apricot,grilled with bread crumbs with butter,cut in a half before eating and put some sugar, sweet and sour with fresh apricots! I like it, I will try to cook!! パトパトがクヌーデルをグリルしてくれた。オーストラリアの伝統的なスイーツ。 クヌーデルは薄力粉とゆでたポテトの生地に中はフレッシュなアプリコットが入っている。 バターとパン粉で、グリルしたら、食べる前に二つに割って砂糖を振りかける。 アプリコットが入って、甘酸っぱい。 すっかり気に入ってしまった。作ってみたい。
Rocket Ice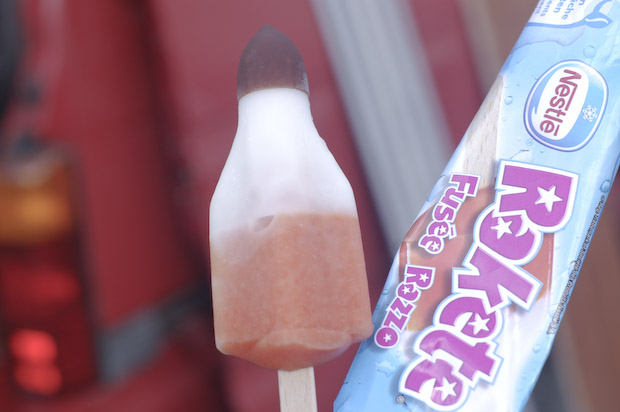 I've got a Rocket Ice. It makes me refresh! ロケットアイスをもらった、リフレッシュ!
Poetry in a nuts
The gift from
Younikat
, design unit in Zurich. what I need :Walking, Dream,Power, each poet in a nuts. チューリッヒのデザインユニット、Yunikatからのギフト。 必要もの/散歩,夢,パワーそれぞれの詩がナッツの中に。
Good Morning Moon with dew
What a good luck I have! After practice Yoga, I found croissant with cherry on a table! Let's make a milky coffee, and go for it and let's go to work! :*) やったね。ヨガの後、クロワッサンとサクランボを見つけた! ミルクたっぷりのコーヒーを作って、いただこう。そして仕事にでかけるんだ。